Be

well
The first thing you'll notice at Pohnstorf is all the space. But the Mecklenburgische Schweiz has so much more than you see at first glance. Let us help you plan your stay!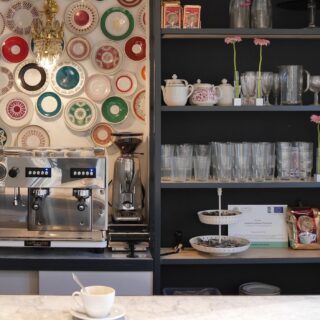 Café und Kuchen direkt nebenan
Das zauberhafte Café am Gutshaus Pohnstorf befindet sich in einem ehemaligen Wirtschaftsgebäude gleich neben dem Gutshaus. Hier verwöhnt Sie Stefanie McBride und ihr Team mit raffinierten Törtchen, fruchtigem Kuchen und italienischem Kaffee.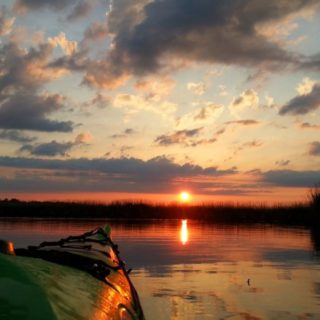 Paddling and Canoeing
A fantastic paddling area is just waiting to be discovered nearby. The Peene is one of the last big natural rivers in Germany. The area around the river offers a great variety of species: you can see many birds and with a little luck maybe even a few beavers.
The canoe station in Verchen is a little further away. But from there you can paddle right up to the north of the Peene River. Evening beaver tours by electric boat are also on offer and are highly recommended! It is essential to book in advance and don't forget to bring a sweater, even in the summer, as it gets cold on the water in the evenings.
Canoe station in Verchen
The canoe base in Salem can be easily reached by bicycle through the forest.
Canoe base in Salem

Call of the wild
Bathing, biking, hiking, bird-watching, hunting – or what do YOU do on Saturday morning at 5 am?
Outdoor fans get their money's worth at any time of the day and throughout the entire year. That's a promise!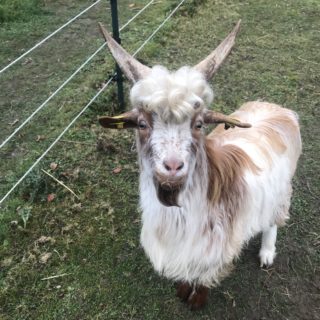 Animal Park Lelkendorf
For adults and children a visit to the animal park Lelkendorf is a lovely way to spend an afternoon. From Pohnstorf we recommend taking the bike. The park can only be reached in less than an hour on side paths across the fields. The park has a small restaurant for some refreshments before heading back.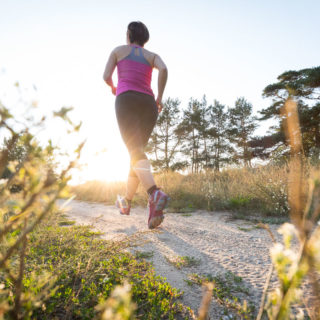 Run well
There are a variety of jogging routes that start directly at the manor and either cross through the meadows and woods or follow farm paths.
Fabian's favorite route goes up about 210 meters over 10 km and offers a variety of beautiful views. You can find it here (including GPX and TCX).
Kamila's favorite route goes up about 90 meters over 5 km and runs through the forest and between the fields. You can find it here (including GPX and TCX).
Ride well
Whether gravel bike, racing bike, mountain bike or touring bike – it's worth it. We rent sport bikes (mountain bikes and racing bikes) or take your bike with you from the train station. Our hilly surroundings offer mountain bikers a lovely challenge.
Our trails are made by fox and deer, not the other bikers.
For the road bikers among us, there are well maintained asphalt paths between the fields and many other roads with very little traffic. The track of the
Mecklenburger Seen Runde
(MSR) runs close by.

Foosball
You'll find our Leonhart foosball table in the basement. It can be used by everyone free of charge. Though there may be a short wait on rainy days!
Golfclub Teschow
Nur 15 Minuten mit dem Fahrrad entfernt ist der Golfclub Teschow. Auf 110 Hektar bietet er einen 18-Loch-Platz und einen anfängertauglichen 9-Loch-Platz. Genießen Sie entspanntes Golfspielen in den sanft-hügeligen Ausläufern der mecklenburgischen Schweiz.
Alpaka Wanderung
In Pohnstorf leben auch Alpakas und Sie können mit ihnen über die Wiesen und Felder wandern. Die Tour dauert zwei Stunden und ist für jung und alt geeignet.
Erwachsene 20 €, Kinder 10 €, Familien 50 €, Gruppen 180 €.
Marco Wenzlaff: 0381 / 87 72 97 59
http://www.alpakawandern.de/
Vögel beobachten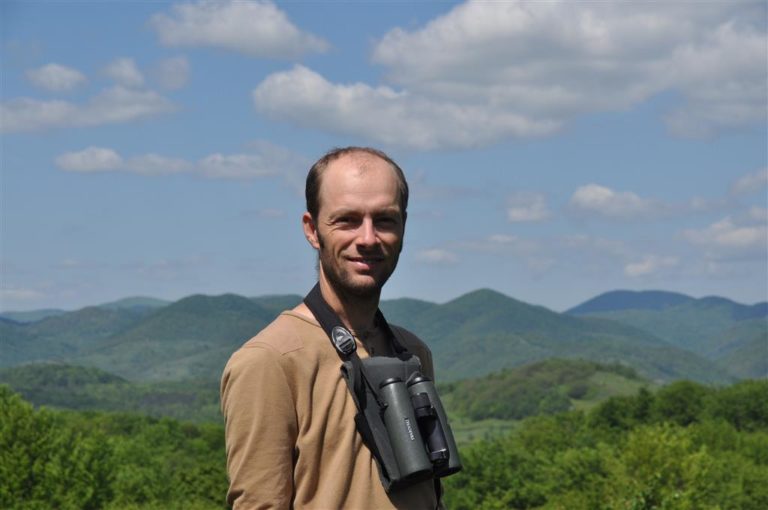 Ein ganz besonderes Naturerlebnis ist es, mit dem erfahrenen Naturführer Dr. Peter Meffert in Wald und Wiesen einzutauchen und die Vogelwelt zu erkunden. Er ist Biologe und als promovierter Ornithologe ein ausgewiesener Kenner der heimischen Vogelwelt.
Die Klassiker sind die folgenden drei Führungen. Aber auch individuelle Schwerpunkte sind möglich. Bitte sprechen Sie uns einfach an.
Vogelstimmen im Gutspark
Wer flötet, tiriliert und trällert in unserem Gutspark? Viele erstaunliche und schöne Begegnungen können wir direkt vor unserer Haustür machen!
Vogelwanderung durch Feld und Wald
Die reiche Natur Mecklenburgs lädt ein zu Beobachtungen von Fisch- und Seeadler, Kranich und vielen weniger bekannten Schätzen unserer Vogelwelt.
Wasservogelsafari zur Großen Rosin
Die gefluteten Polder der Großen Rosin am Kummerower See sind ein Refugium für unzählige Wasservögel wie Eisvogel, Seeschwalben und Seeadler.
Rent a bike
For large and small bike tours we can rent you just the right bike. In the hills of Mecklenburg Switzerland many (even those under 40) are avid e-bike riders, especially if it is going to be a somewhat longer route, such as a trip through the forest to Salem at Kummerower See. But we also have comfortable touring bikes, racing bikes, mountain bikes, children's bikes and a bike trailer for two kids (Chariot) which we are happy to rent you.
Schloss Kummerow
Das Schloss in Kummerow ist behutsam und geschmackvoll renoviert. Man sieht die Spuren der Vergangenheit, auch der jüngeren DDR-Vergangenheit. Die ständige Ausstellung (Fotografie) hat einen Fokus auf Fotoaufnahmen aus der DDR. Daneben gibt es regelmäßig interessante Konzerte und Ausstellungen.
Ivenacker Eichen
In Ivenack stehen uralte Stieleichen in einem ehemaligen Hutewald. Man kann nicht nur durch den Park spazieren und in einem netten Café Pause machen, sondern auch einen Baumwipfelpfad nutzen. Der Park ist einen Ausflug wert.
Kultur
Aktuelle Veranstaltungen zu Kunst und Kultur in der Umgebung findet Ihr hier.