gute

Zeit
Natürlich merkt man gleich, dass die Umgebung Pohnstorfs ein schönes Fleckchen Erde in einer weitläufigen und großzügigen Landschaft ist. Hier ist Platz. Aber die Mecklenburgische Schweiz bietet viel mehr, als man auf den ersten Blick erkennt. Daher helfen wir unseren Gästen gerne, ein schönes Programm zu stricken.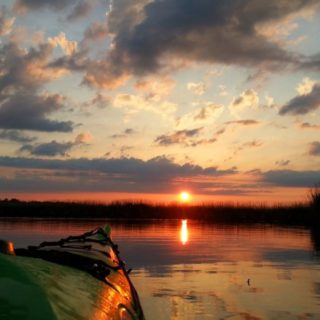 Paddling and Canoeing
A fantastic paddling area is just waiting to be discovered nearby. The Peene is one of the last big natural rivers in Germany. The area around the river offers a great variety of species: you can see many birds and with a little luck maybe even a few beavers.
The canoe station in Verchen is a little further away. But from there you can paddle right up to the north of the Peene River. Evening beaver tours by electric boat are also on offer and are highly recommended! It is essential to book in advance and don't forget to bring a sweater, even in the summer, as it gets cold on the water in the evenings.
Canoe station in Verchen
The canoe base in Salem can be easily reached by bicycle through the forest.
Canoe base in Salem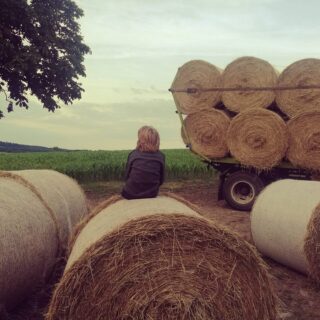 Call of the wild
Bathing, biking, hiking, bird-watching, hunting – or what do YOU do on Saturday morning at 5 am?
Outdoor fans get their money's worth at any time of the day and throughout the entire year. That's a promise!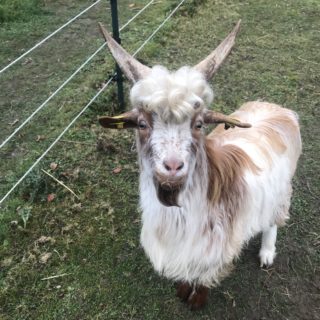 Animal Park Lelkendorf
For adults and children a visit to the animal park Lelkendorf is a lovely way to spend an afternoon. From Pohnstorf we recommend taking the bike. The park can only be reached in less than an hour on side paths across the fields. The park has a small restaurant for some refreshments before heading back.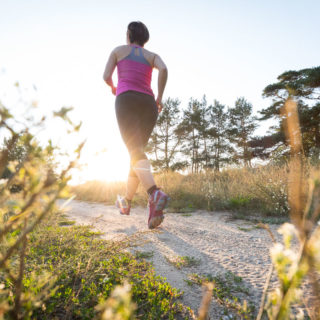 Run well
There are a variety of jogging routes that start directly at the manor and either cross through the meadows and woods or follow farm paths.
Fabian's favorite route goes up about 210 meters over 10 km and offers a variety of beautiful views. You can find it here (including GPX and TCX).
Kamila's favorite route goes up about 90 meters over 5 km and runs through the forest and between the fields. You can find it here (including GPX and TCX).
Golf club Teschow
You can reach golf club Teschow within 15 minutes by bicycle.
Nur 15 Minuten mit dem Fahrrad entfernt ist der Golfclub Teschow. On 110 hectares, it offers an 18-hole course and a 9-hole course suitable for beginners. Enjoy relaxed golfing in the gently rolling foothills of Mecklenburg Switzerland.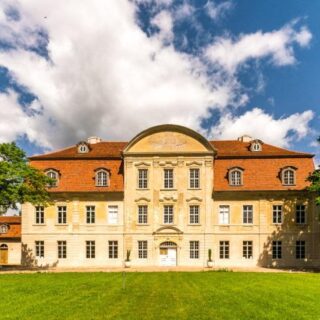 Kummerow castle
The castle in Kummerow is carefully and tastefully renovated. You can see the traces of the past, including the more recent GDR past. The permanent exhibition (photography) has a focus on photographs from the GDR. In addition, there are regularly interesting concerts and exhibitions.
Ivenacker Oaks
In Ivenack there are ancient English oaks in a former hute forest. You can not only walk through the park and take a break in a nice café, but also use a tree top walk. The park is worth a trip.
Birdwatching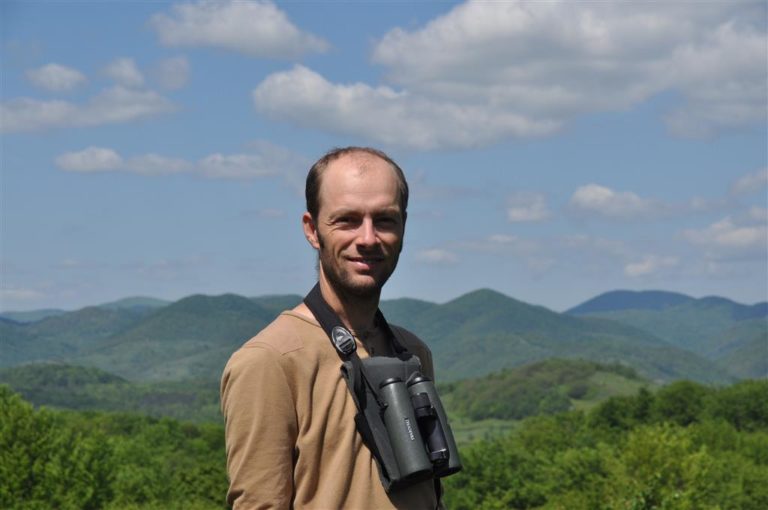 A very special nature experience is to dive into the forest and meadows with the experienced nature guide Dr. Peter Meffert and explore the bird world. He is a biologist and, as a doctor of ornithology, a proven expert on the local birdlife.
The classics are the following three guided tours. But individual focuses are also possible. Simply contact us.
Birdsong in the Manor Park
Who flutes, trills and warbles in our estate park? We can make many amazing and beautiful encounters right on our doorstep!
Bird walk through field and forest
The rich nature of Mecklenburg invites you to observe osprey, white-tailed eagle, crane and many lesser-known treasures of our bird world.
Waterfowl safari to the Great Rosin
The flooded polders of the Great Rosin at Lake Kummerow are a refuge for countless water birds such as kingfishers, terns and white-tailed eagles.