Space for

Families
Be our guest! Feel at home, as a couple or as a family in our lovely furnished apartments. Treat yourself to some time out. Work on your project, swim inside the pond, read your book or try a new recipe. Cook with regional products in your apartment or together in the manor kitchen.
Coffee and Cake - Directly next door
The enchanting Café is located in a former farm building right next to the manor house. The café-team will nourish you with refined cupcakes, fruity cakes and Italian coffee.
Hiding places
In our park everyone is guaranteed to find a favourite corner – but not every favourite corner is easy to find! Lose yourself in 10,000 square meters of park-like garden with beautiful old trees, fruit trees, terraces and a boules court.
Ride well
Whether gravel bike, racing bike, mountain bike or touring bike – it's worth it. We rent sport bikes (mountain bikes and racing bikes) or take your bike with you from the train station. Our hilly surroundings offer mountain bikers a lovely challenge.
Our trails are made by fox and deer, not the other bikers.
For the road bikers among us, there are well maintained asphalt paths between the fields and many other roads with very little traffic. The track of the
Mecklenburger Seen Runde
(MSR) runs close by.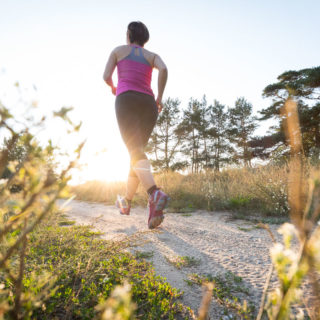 Run well
There are a variety of jogging routes that start directly at the manor and either cross through the meadows and woods or follow farm paths.
Fabian's favorite route goes up about 210 meters over 10 km and offers a variety of beautiful views. You can find it here (including GPX and TCX).
Kamila's favorite route goes up about 90 meters over 5 km and runs through the forest and between the fields. You can find it here (including GPX and TCX).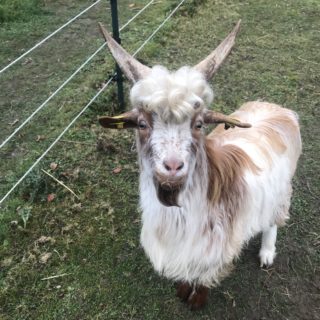 Animal Park Lelkendorf
For adults and children a visit to the animal park Lelkendorf is a lovely way to spend an afternoon. From Pohnstorf we recommend taking the bike. The park can only be reached in less than an hour on side paths across the fields. The park has a small restaurant for some refreshments before heading back.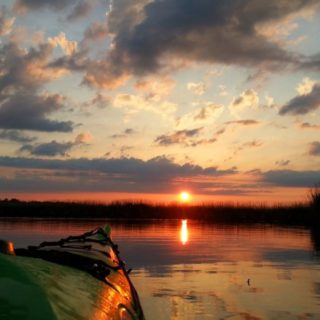 Paddling and Canoeing
A fantastic paddling area is just waiting to be discovered nearby. The Peene is one of the last big natural rivers in Germany. The area around the river offers a great variety of species: you can see many birds and with a little luck maybe even a few beavers.
The canoe station in Verchen is a little further away. But from there you can paddle right up to the north of the Peene River. Evening beaver tours by electric boat are also on offer and are highly recommended! It is essential to book in advance and don't forget to bring a sweater, even in the summer, as it gets cold on the water in the evenings.
Canoe station in Verchen
The canoe base in Salem can be easily reached by bicycle through the forest.
Canoe base in Salem

Rest and refuel
The expanse of the surrounding nature, the spacious and quiet rooms make the estate the perfect place for a relaxing break. Visit us for an extended weekend at Gut Pohnstorf. We cooperate with a yoga teacher and a chef and regularly offer weekends where you can treat yourself to some self-care: with two Vinyasa Yoga sessions a day, a vegetarian cooking class and time connecting with nature.
Pond to plate
Fresh trout, just the way you like it: Either akready gutted and cleaned in your refrigerator or still in the pond for you to catch yourself.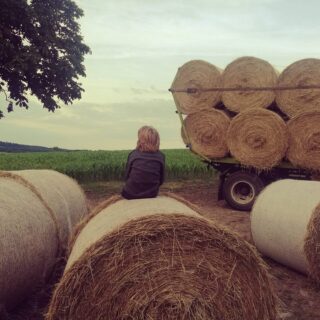 Call of the wild
Bathing, biking, hiking, bird-watching, hunting – or what do YOU do on Saturday morning at 5 am?
Outdoor fans get their money's worth at any time of the day and throughout the entire year. That's a promise!
Organic farm box
Order an organic farm box with all the fresh and delicious things the region has to offer this season and prepare your own personal Mecklenburg menu in your own kitchen or in the kitchen of the manor house.